2610_GA_UPD_base_google_analytics Transformation
Target Database Table
ga.base_traffic.
Script Description and Logic
Extracts the UTMs from the Influencer BSD to set the attribution channel by updating the values.
Source Tables Used In Script
Coming soon.
SQL Flow
To View Larger Image, Right Click and Choose Open Image In New Tab.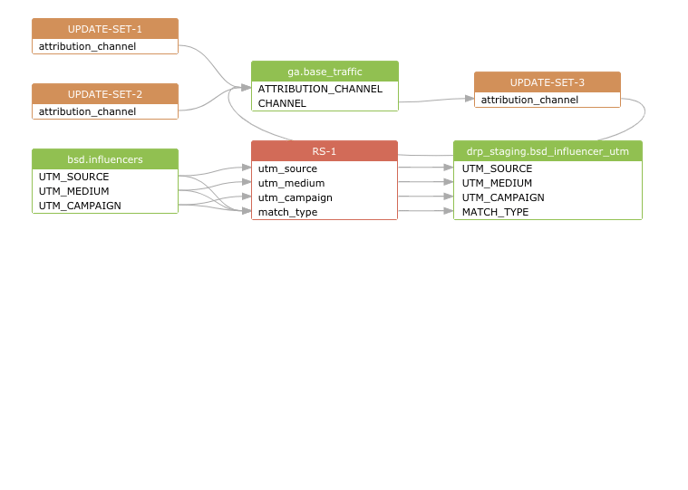 Calculated and Derived Fields
Coming soon.
All content © Daasity 2021. Do not copy, share or distribute.