Target Database Table
drp.retail_calendar.
Script Description and Logic
This script uses the NRF 4-5-4 calendar (https://nrf.com/resources/4-5-4-calendar) to derive several dimensions on which metrics can be sliced, diced and filtered. The script also includes dimensions for a traditional calendar. There are several CTEs to capture subsets of data, and the calendar.retail_calendar is joined to multiple times for this year and last year and aliased as such.
Source Tables Used In Script
Coming Soon.
SQL Flow
To View Larger Image, Right Click and Choose Open Image In New Tab.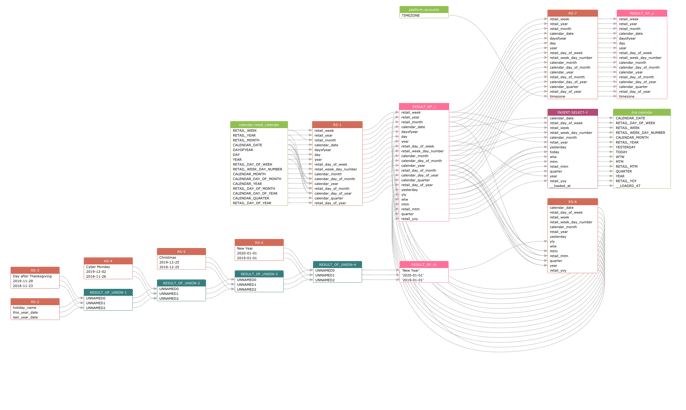 Calculated and Derived Fields
Coming soon.
All content © Daasity 2021. Do not copy, share or distribute.