Target Database Table
uos.product_variants.
Script Description and Logic
Pulls product variants in Shopify created or modified in the 7 days prior to the script run date along with several flags, statuses and other associated data. The data is loaded into a unified schema that combines product variant data from Shopify with data from any other product variant source integration.
Source Tables Used In Script
Coming soon.
SQL Flow
To View Larger Image, Right Click and Choose Open Image In New Tab.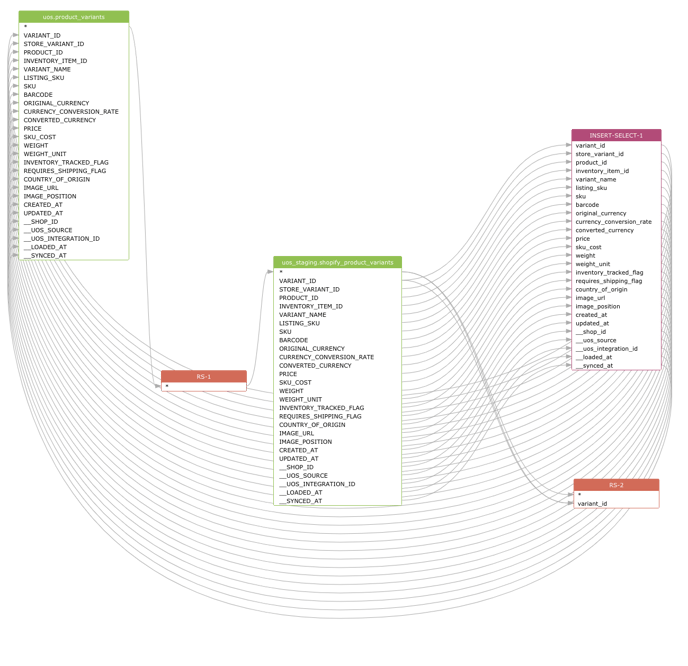 Calculated and Derived Fields
Coming soon.
All content © Daasity 2021. Do not copy, share or distribute.