Adding Amazon Seller Central
If you sell on Amazon Seller Central, click the blue Add button to the right of the Amazon logo.
Amazon requires a few extra steps, let's walk through the details together.
Click Integrations
Click New Integration


Setup
You will fill out the Amazon Seller Central Integration information. You will need to configure the following:
Choose which Amazon Marketplace your Seller Central Account is located


Confirm the name and choose which Marketplace you sell products in.
You will need to go to your Amazon Seller Central account to retrieve an Authorization token and also give Amazon details from Daasity.
Click the link to Manage your Apps.


Log in to your Amazon Seller Central account and click the teal Authorize new developer button.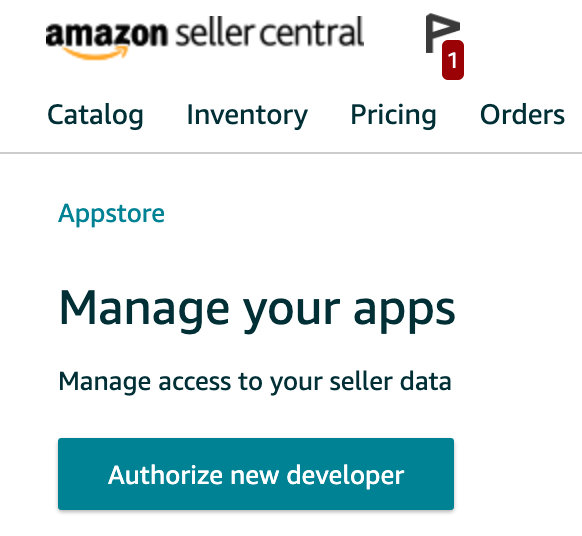 Enter Daasity as the Developer Name and choose the Developer ID that corresponds to the region you sell in:
North America: 2508-6017-5403
EU: 5512-3848-1619
Far East: 0878-3095-0939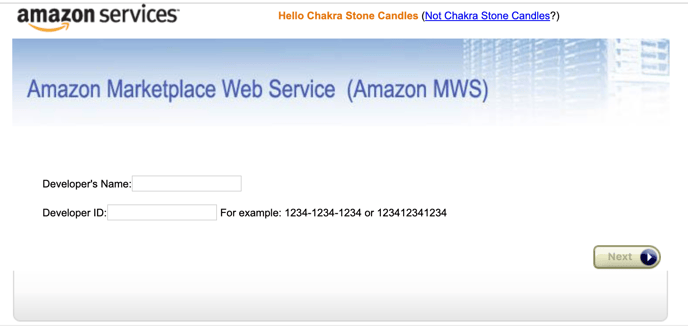 Click Next.
The next screen contains 2 important pieces of information that are necessary to complete the setup.
Enter your Seller ID in the Daasity app on the other tab in your browser.
Enter your MWS Auth Token in the Daasity app.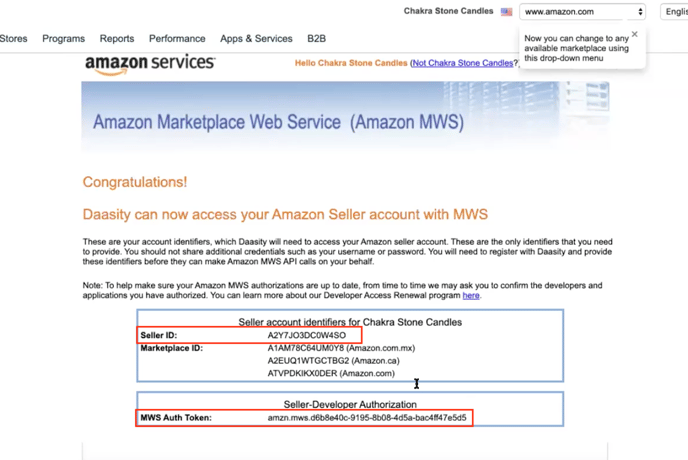 Choose how much historical data to import. Daasity can import a maximum of 5 years (60 months). Enter the number of months you would like to import. Then click the blue Load History button.


Confirm the Commerce Grouping Categories at the bottom.
Click Create.