Connect your Amazon Seller Central Data and Reports to Daasity.
Amazon Seller Central Integration
PLEASE NOTE: DUE TO AMAZON API LIMITATIONS HISTORICAL DATA UPLOADS CAN TAKE SEVERAL DAYS TO COMPLETE.
Step 1: Locate the Data section in the Daasity Menu Bar and click Integrations

Step 2: Click the 'New Integration' button in the Top Right Corner of your screen

Step 3: Click on the Amazon Seller Central button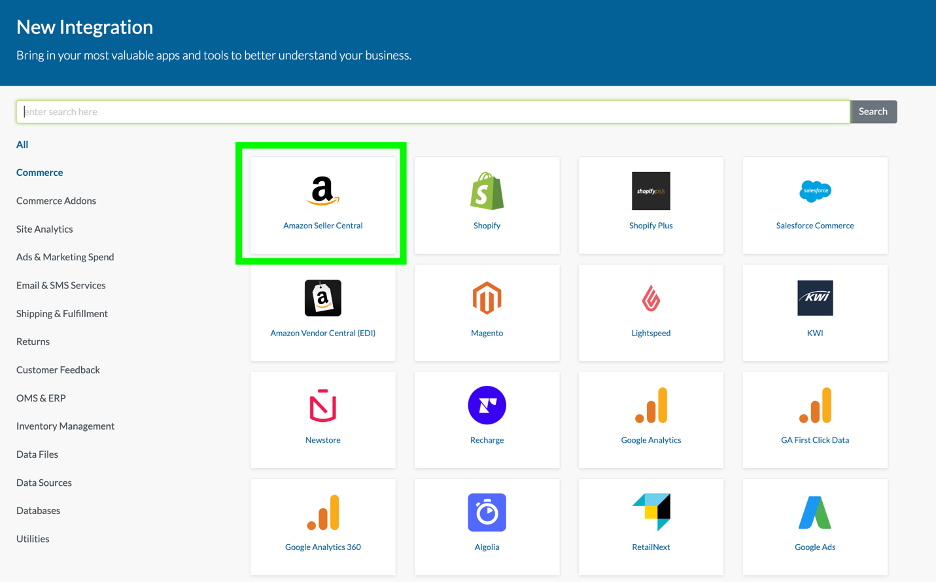 Step 4: Choose the Region you want to Activate.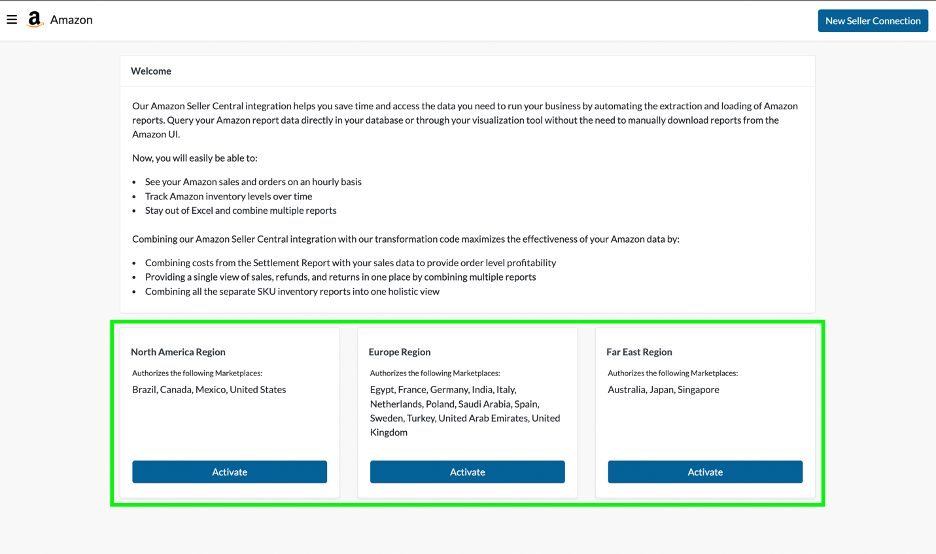 Step 5: Enter your Region Seller ID and select a Marketplace(s) to Authorize Access to Daasity.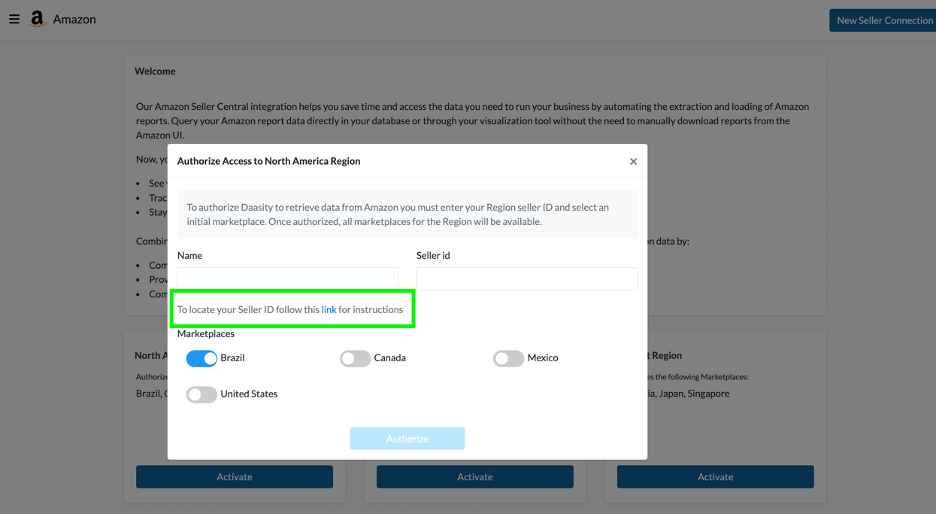 NOTE: Click the Link provided in the prompt for Instructions to locate your Amazon Seller ID in your Amazon Seller Central account.
Step 6: Select the Merchant and Marketplace

Step 7: Authorize Daasity to Access your Data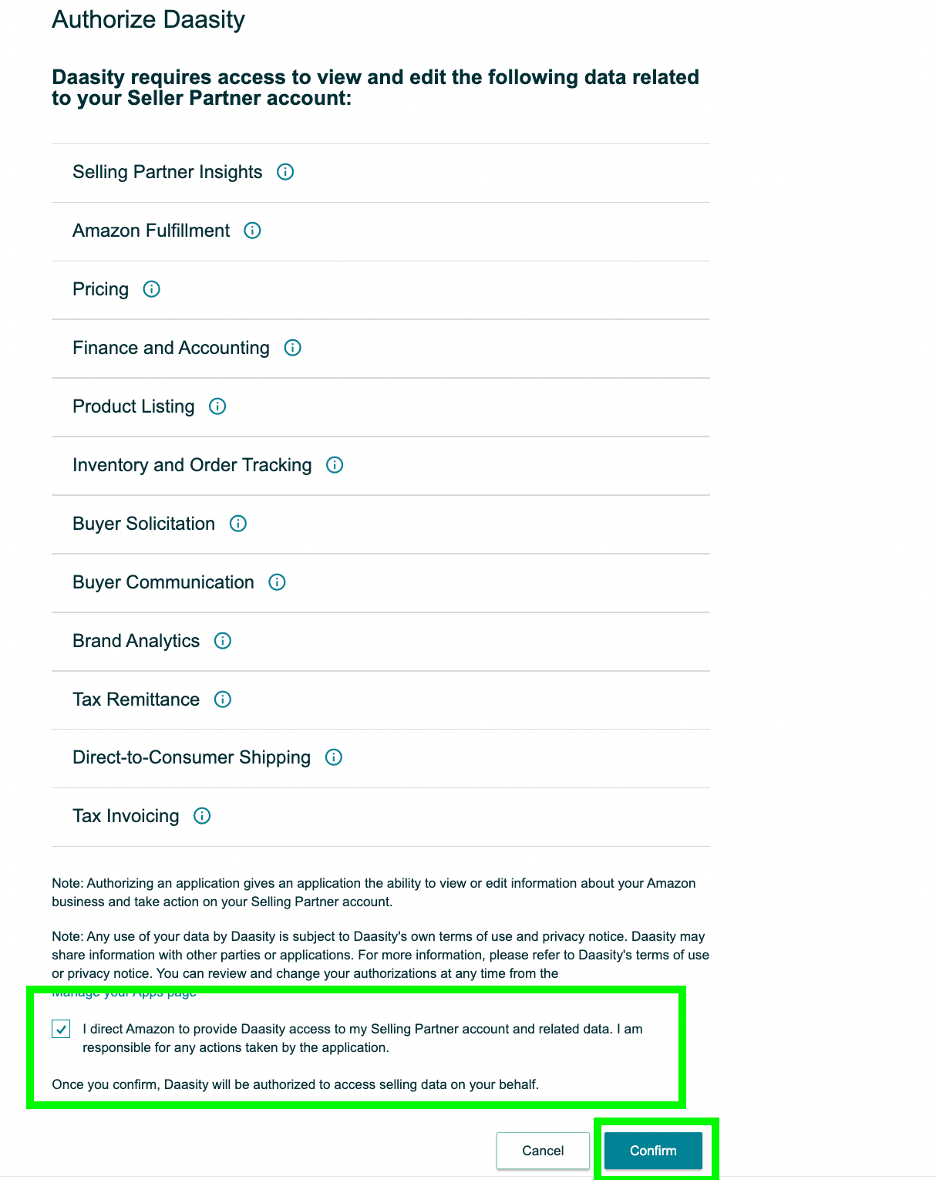 Repeat Steps 1-7 For Each Additional Region and/or Seller if Applicable

NEXT YOU MUST CONFIGURE YOUR AMAZON REPORTS FOR DAASITY