This article will show you how to monitor your Amazon Seller Central Reports.
Email Support@daasity Once you have Configured Your Amazon Seller Central Reports - You will want to monitor your Reports. Use the Color-Coded Table to check the status of each report.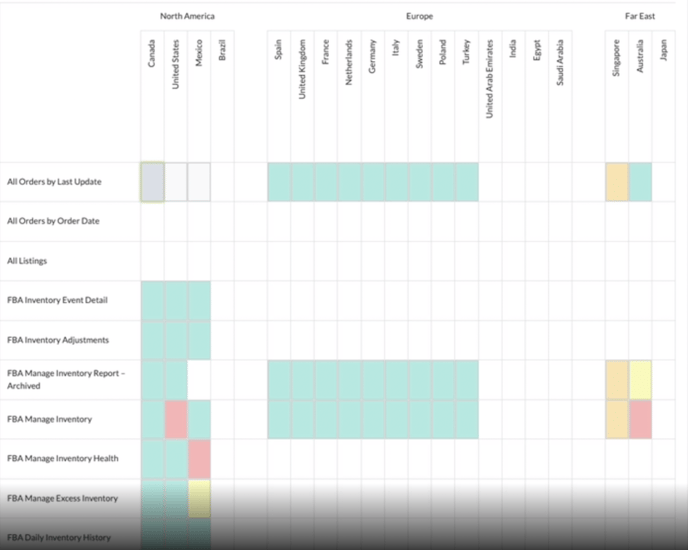 The Legend at the top of the Table will Define the Status of each Report.
Active (Green) = Report Update was Successful
Inactive (Orange) = Report has been Deactivated
Error (Red) = Report failed due to an Amazon error
Cancelled (Yellow) = Report returned Zero Data
History (Gray) = Report is loading historical data

Clicking on a Report (rectangle in the table) will Show the Report Details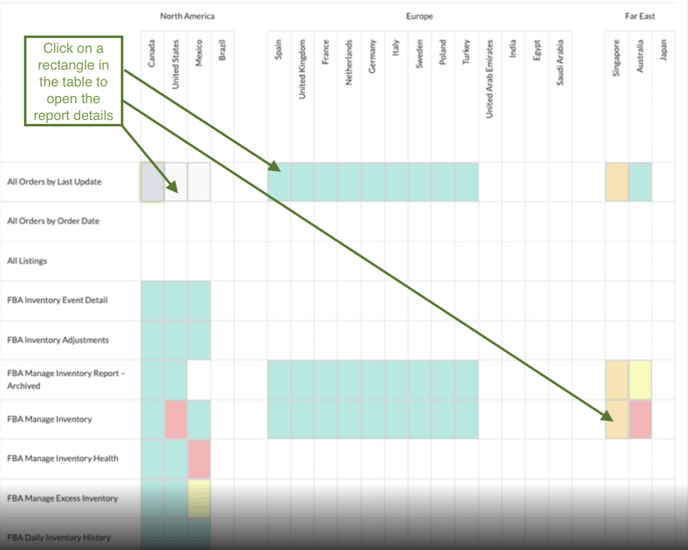 An 'Active' Report (Green) is a report that has successfully updated without errors. Processing Status = "DONE"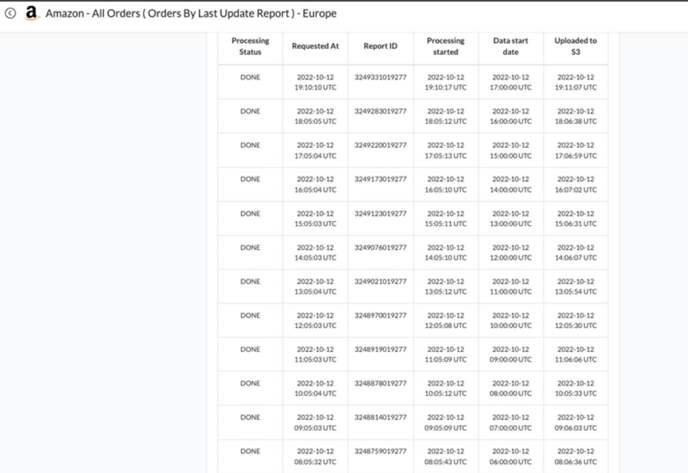 ---
An 'Inactive' Report (Orange) is a Report that has been Deactivated.

To "Reactivate" the report - Click the Green "Activate" button in the top left corner of the Report view screen.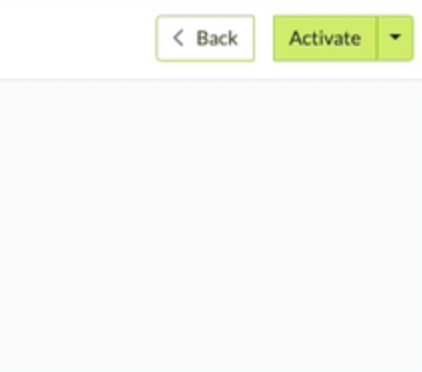 ---
An 'Error' (Red) is a Report that Failed to process. This is due to an Error on the Amazon API side.
Please Email: Support@daasity.com to troubleshoot an Error
Processing Status= FATAL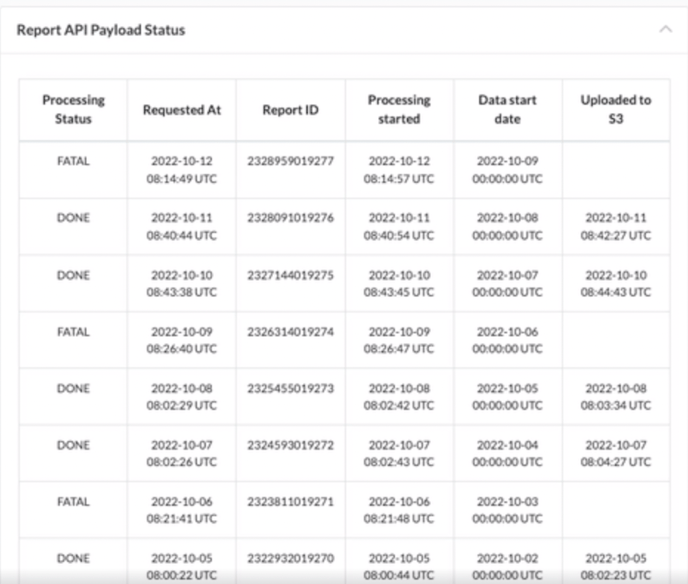 If Processing Status = FATAL for multiple dates consecutively we recommend Deactivating the report and contacting Amazon support.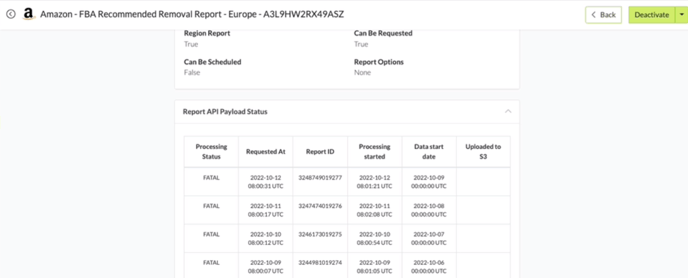 ---
A 'Cancelled' Report (Yellow) has been Cancelled by Amazon due to zero data.
If a report has been Cancelled multiple times in a row - We may recommend 'Deactivating' the report because Amazon has strict API limitations and attempting to run a Cancelled report will bog down the system.
Email support@daasity.com to investigate further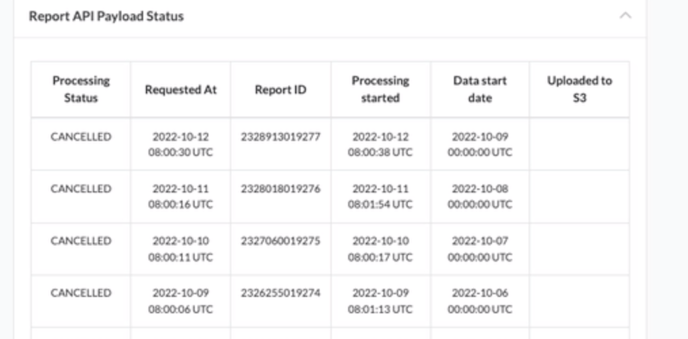 ---
A 'History' (Gray) Report is a report that is still loading historical data.

Due to strict Amazon API limitations historical data can take several days to complete.