This article will show you how the three different Audiences Sources work so you can create a list of customers and add additional data to push to your Audience Target
Key Topics
Daasity Customer Segments
Our Company Reports
Custom SQL
Related Resources
Watch the following video or read the article below to learn more
Daasity Customer Segments
Daasity Customer Segments are pre-defined customer lists based on the Daasity RFM Segmentation. The RFM Segment is calculated each day for ever customer in Customer Profiles. The pre-built customer segments look to see which customers have shifted between segments over the last week generating actionable segments that can be used in retention marketing.
To use a Daasity Customer Segment as the Audience Source first select the Daasity Customer Segments

And then select which Daasity Customer Segment you want to use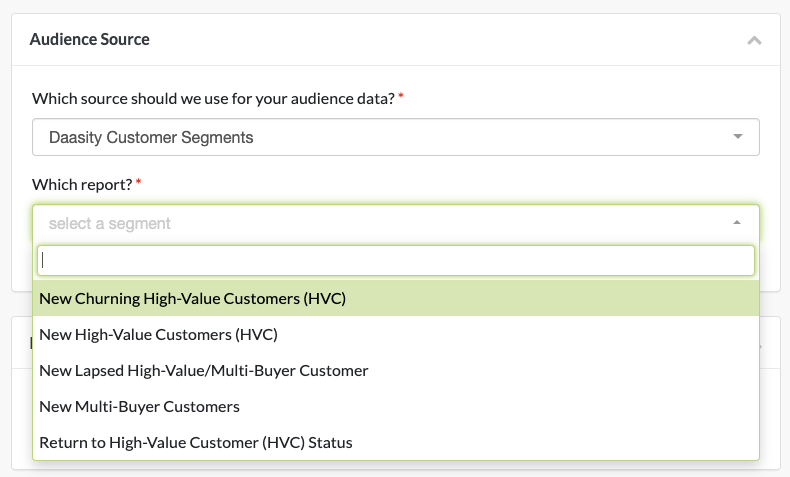 In Growth you can find more information on the Daasity Customer Segments by navigating to reports and Customers Segments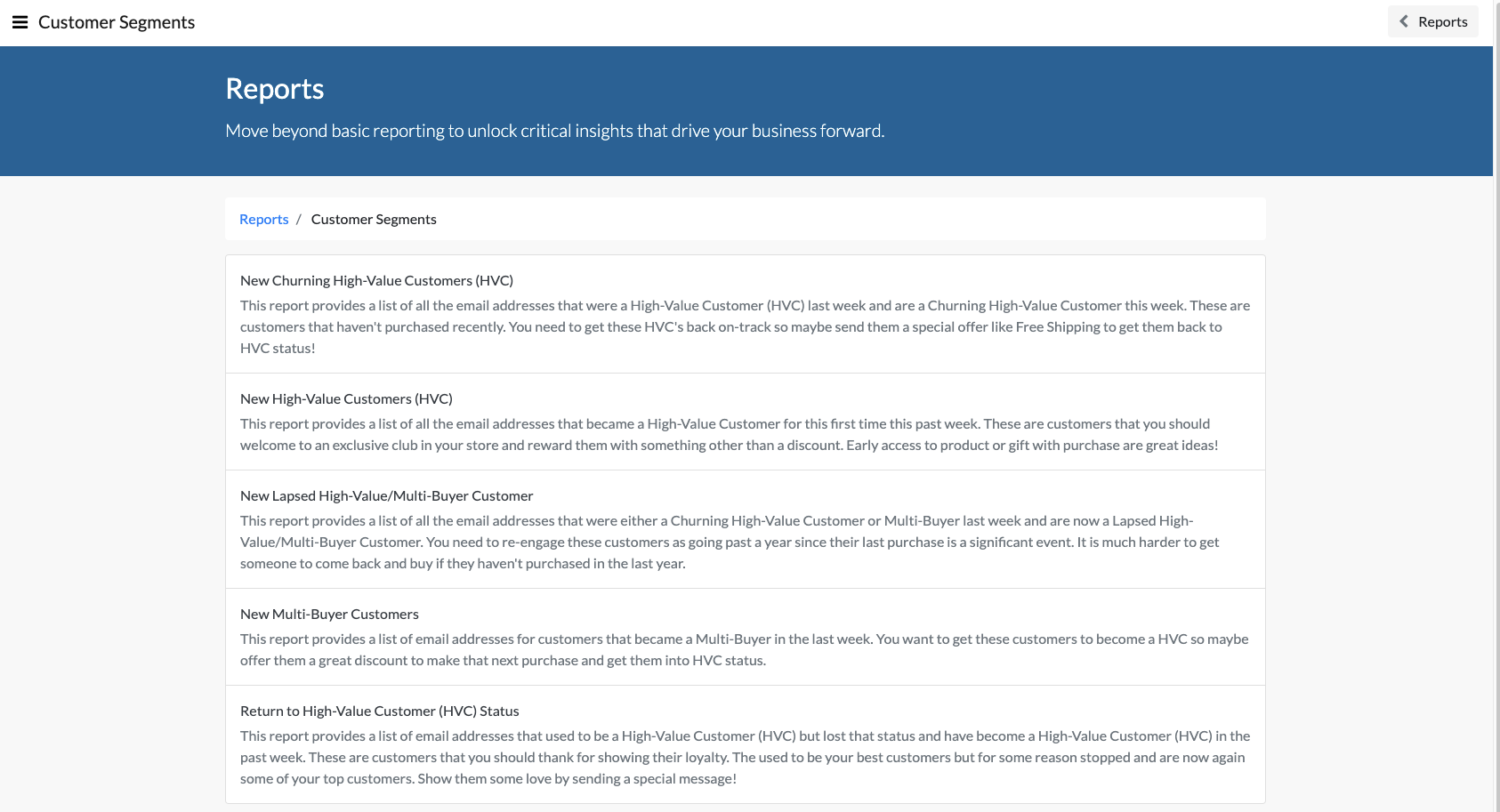 If you use Looker with Pro you can find more information on the Daasity Customer Segments by navigating to Daasity Reports and Customer Segments

Our Company Reports
Our Company Reports allow you to select any report (Look) that you have created and use that as the data source.
The Audience Source will navigate to the Reports folder in Growth or the Daasity Reports folder in Pro and let you select from any of the reports in that folder.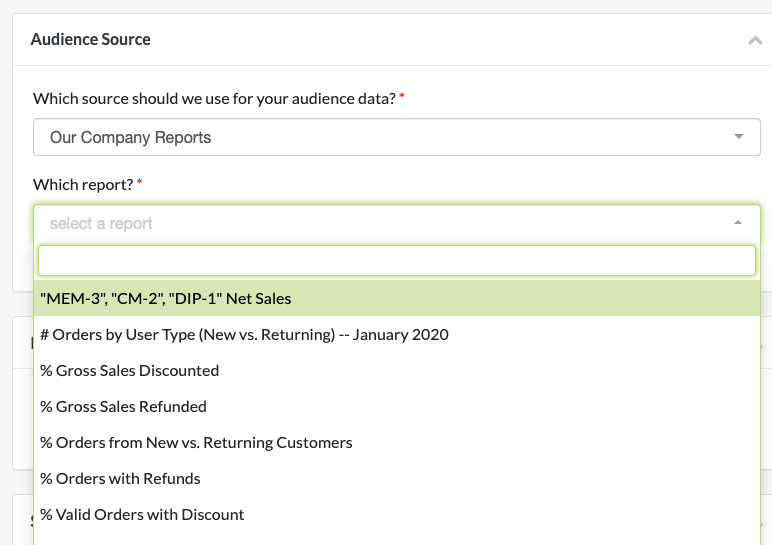 Caution: The Daasity platform will run the report each day to extract the data so if you change the report that is used as the Audience Source this might break your Target
Tip: We recommend creating reports specifically for Audience Sources to make sure you don't change them and break your Target
Custom SQL
Custom SQL allows you to enter your own SQL query to create the Audience. This gives you the power to pull any data from anywhere within your database to use as a customer identifier, add filters to segment your list or add additional data that you want to push to your Target.
Simply enter the SQL query into the UI and click on Retrieve Fields to start the data mapping.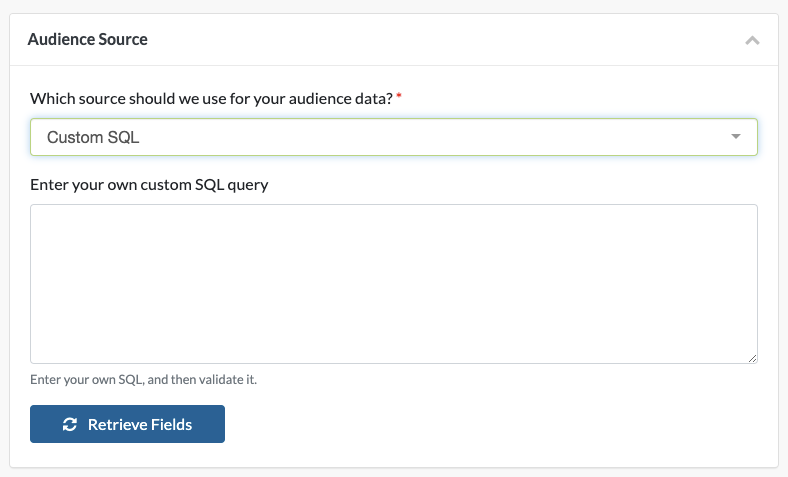 The Daasity platform will run the Custom SQL query every time the Target runs to get the most recent customer list and data to push into the Target.
If you are using Looker, a great way to get the SQL for your report is simply to Explore your data to create a list and then click on SQL to see the underlying SQL code that is generating your report

Related Resources