After exploring data, you'll probably identify tiles you'd like to stand alone and/or dive into. With your Daasity app account, you have the ability to create and save custom reports. Saving creates one click access to these reports, and they'll update with your daily workflow nightly.
There are two types of Reports in the Daasity app
My Reports
Shared Company Reports

Reports can be created from an existing Dashboard tile.
Hover over any Dashboard tile
Click "Explore From Here"

From the Explore view you can adjust existing filters, add/remove Dimensions and Measures etc.
To save, click "Save as New" in the upper right corner (green button)

Input Report Title
Provide a Description (optional)
Check 'Save as Shared Company Report' to make the report accessible to the Daasity Support team (may be required for troubleshooting)
'Save Changes' will Save your Report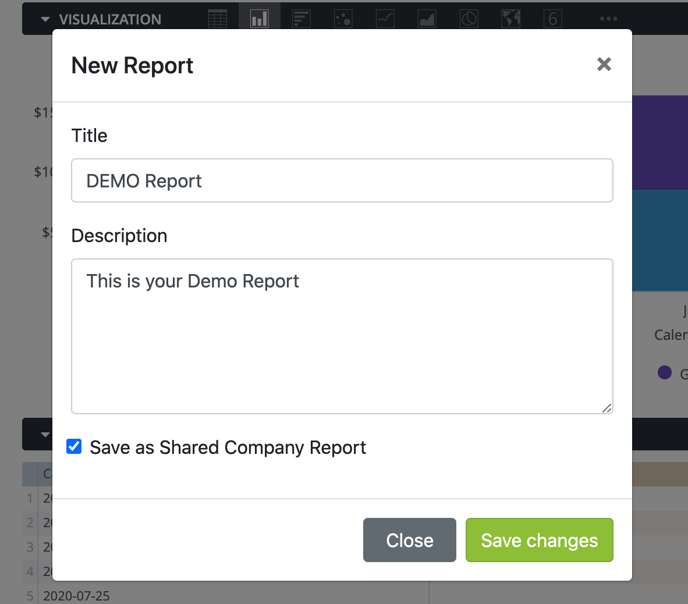 The Report will now be accessible from the 'Reports' section in the Dassity App


From the Reports section, the 'New Report' button gives you the ability to create from a clean Explore.
Click 'New Report' in the upper right
Select and Explore
Once created, you can Save the report following the same steps.