Connect Criteo to Daasity.
Criteo Setup and Integration
NOTE: To enable Daasity to pull your Criteo data, you'll need to be a Criteo Administrator.
Add the Integration in Daasity
Login to the Daasity Application and navigate to the "Integrations" page:

2. Click the "New Integration" button on the top right corner of the page:

3. Use the search bar to search for "Criteo" (or click on the "Ads & Marketing Spend" section in the left sidebar), then click the Criteo integration:

4. Feel free to give this integration a custom name and click the "Authorize" button.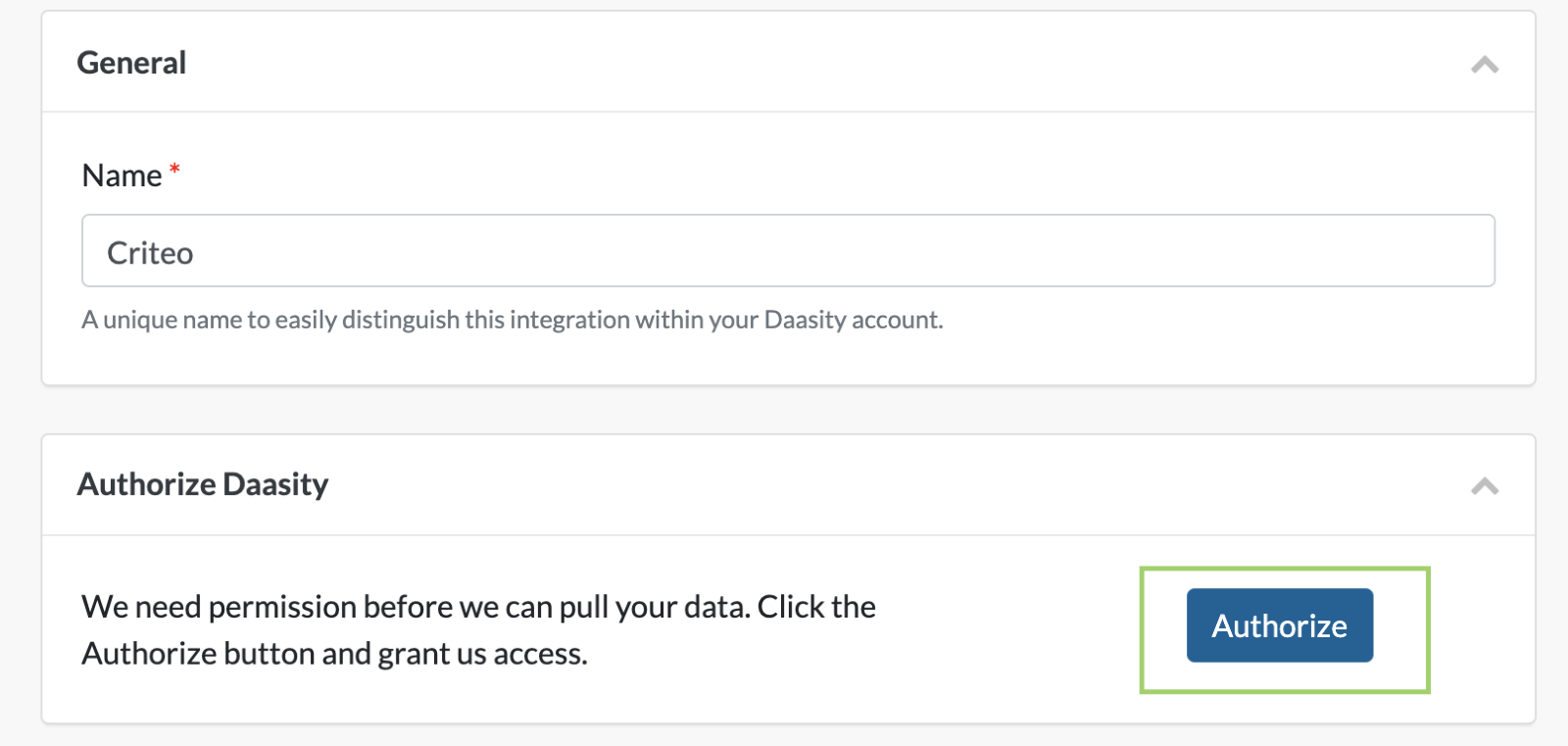 5. You will then be taken to the Criteo consent portal; under "Portfolio Access", click the checkbox next to the account(s) that you want to pull data from and click "Approve".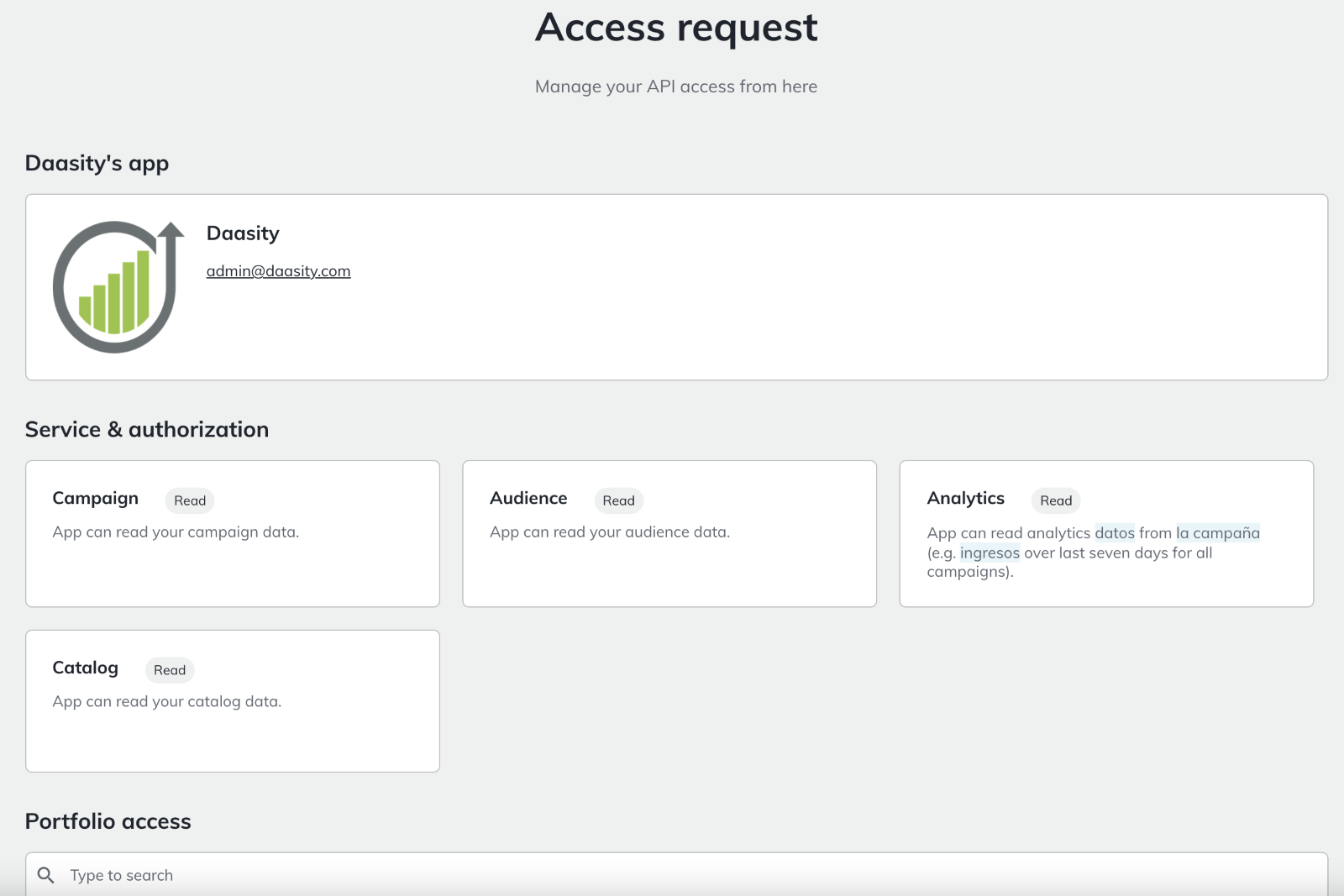 6. You will then be taken back to the Daasity app. Under "Reports", select which reports you'd like to load; under "Advertisers, click the checkbox of the account(s) that now show up.

(OPTIONAL STEP: Under "Additional Details" , you can choose to link your Criteo integration to an existing eCommerce store integration.)
7. Click "Save".
8. Enter the number of months you would like to load history for and click the blue "Start Loading X Months" button.
And that's it! The integration will now show up on the "Integrations" page.