Date Type Filter
The Date Type Filter is typically used in conjunction with a date filter at the top of Dashboards or Looks.
In the image below, the Date Type is illustrated as (B) and set to "Date". This will result in designated visualizations being by day.

In this example, the chart is showing results by day: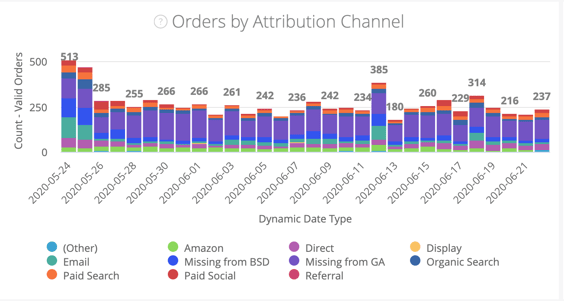 By changing the Date Type filter to Week and clicking Run, the same tile now displays the same data aggregated by Week.