Connect your Google Ads Account to Daasity.
How to Setup
Please be sure to sign in (https://app.daasity.com)
Click Integrations
Click New Integration


Scroll down to the Ads / Marketing section and click the Google Ads logo.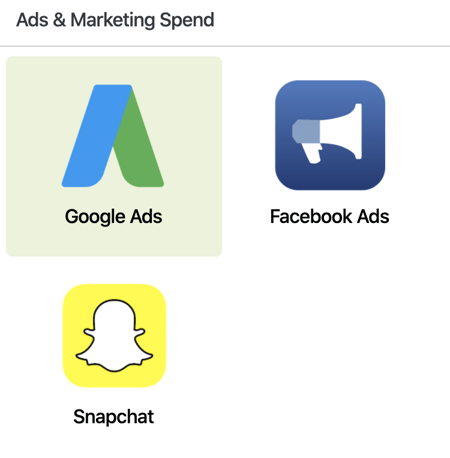 Fill out the Google Ads information:
Account Name - this could be your brand name or another distinguishing factor if you have multiple accounts
Account ID - located in the upper right corner of the your Ads account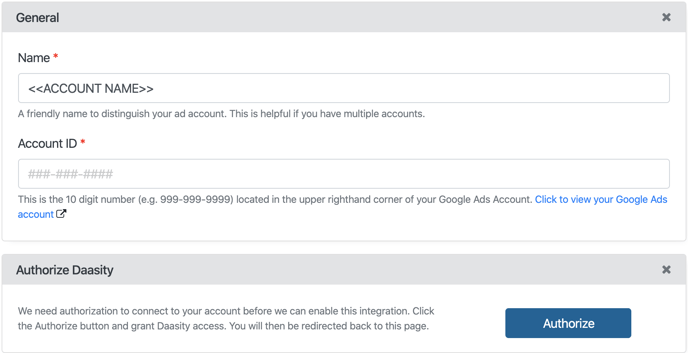 The Google Ads Integration requires you to Authorize access first. Click the blue [Authorize] button. This will redirect you to a Google page. You will be prompted to grant Daasity access to your Google Analytics Account.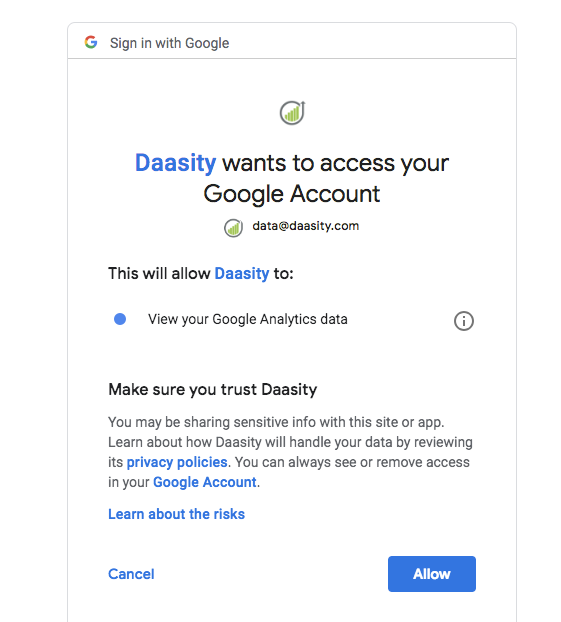 Click [Allow].
You will be redirected back to the Admin App. Click [Create].
We'll need to load your Google Ads history
Please enter the number of months. Be sure to click the blue button to start the history load.


Your Google Ads integration is complete.