Integrate your Google Analytics Account with Daasity.
How to Setup
Please be sure to sign in (https://app.daasity.com)
Click Integrations
Click New Integration


Click Google Analytics from the Site Analytics section.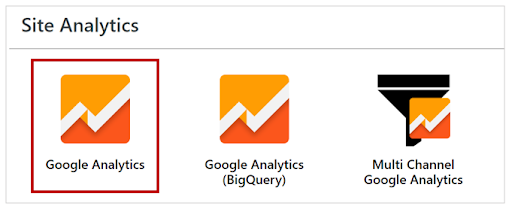 Fill out the Account Name - this could be your brand name, the name of the main view in GA, or location if you have several geographies that you sell in.


The GA Integration requires you to Authorize access first, so we may help you select the proper Analytics account ID. Click the blue [Authorize] button. This will redirect you to a Google page to choose your Google Login. You will then be prompted to grant Daasity access to your Google Analytics Account.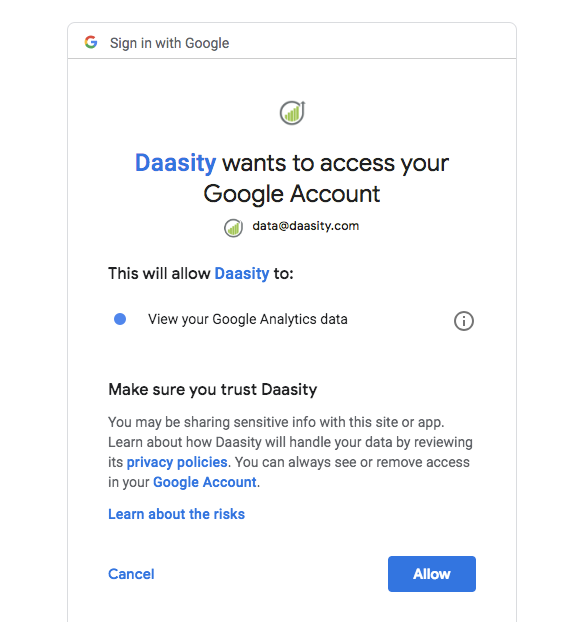 Click the [Allow] button.
You will be redirected back to the Admin App.
Select the View ID from the Site Analytics drop down and select your Shopify store from the Linked Integrations drop down

Please enter the amount of history to load (number of months). Click "Start Loading" (blue button).

Your Google Analytics Integration Setup is complete!