Navigate to the Daasity app: daasity.com
Under Data Sources, click on Integrations. On the integrations page, click on the New Integration button in the upper right hand corner.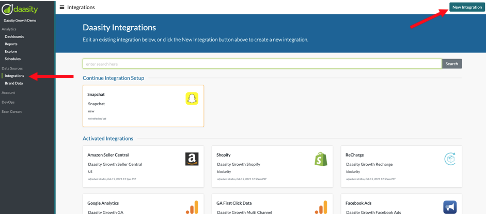 In the New Integrations page, click on the Customer Feedback section and click on the Gorgias integration.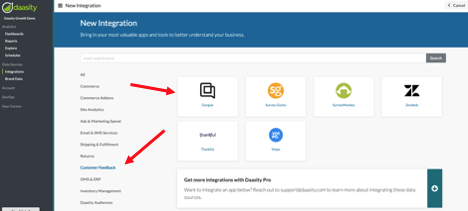 On the Gorgias Integration Setup screen, enter in a name for the integration ([Your Company Name] Gorgias is preferred), and the subdomain name (the name of your account that appears before "gorgias.com" in your URL).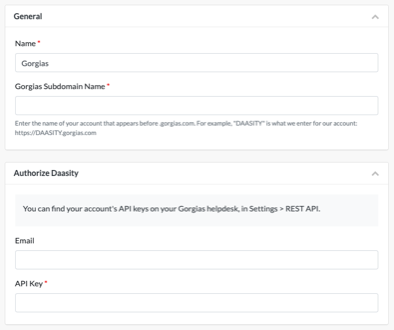 To authorize Daasity to pull data from your Gorgias account you must retrieve your account's API keys from Gorgias and enter them in the Setup Screen. To get the API keys, navigate to the Settings screen and click on the REST API link. Enter the API Key in the appropriate box.
Click the Create button in the upper right hand corner and your integration setup will be complete.
You can now load history for your Gorgias integration from the Integrations page of the Daasity App.