Purpose
This article is to help you to locate the BSD (Brand Supplied Data) and UGD (User-Generated Data) in the Daasity App.
Pathways
There are 2 ways to get to "Brand Data" page from the "Account Status" page:
Simply click the "Configure Company Data" on your Account Status page.
Click "Brand Data" that's located on the Navigation Bar, on the left-hand side of the screen.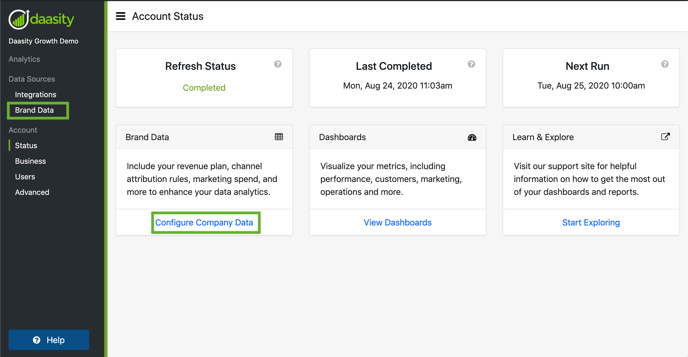 The Brand Data page
The page contains sheets, that represent the data you cannot get from the source shop, but is vital for running the business. For example your Revenue plans, Channel Mappings rules, and much more.
In order to edit these pages and input your data - simply click "Open" on the desired document and proceed to fill the data.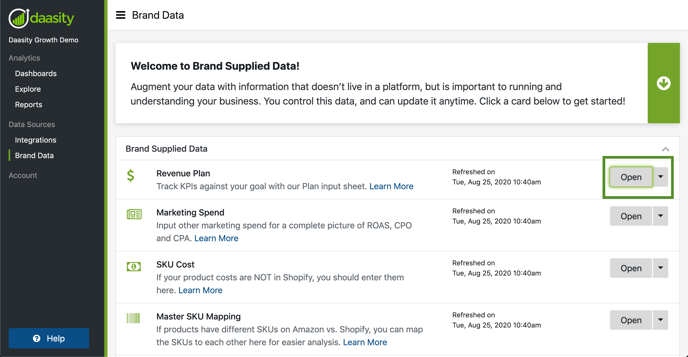 Rules

Each sheet has its own unique set of rules which has to be followed for the system to recognize the data. The example of the rules taken from the "Revenue Plan" sheet:


You can find more information about Brand Supplied Data here

All content © Daasity 2021. Do not copy, share or distribute.