Connect Klaviyo to Daasity.
Step 1: Login to Daasity and click Integrations -> New Integration


Step 2: Scroll down to the Klaviyo Logo and click it.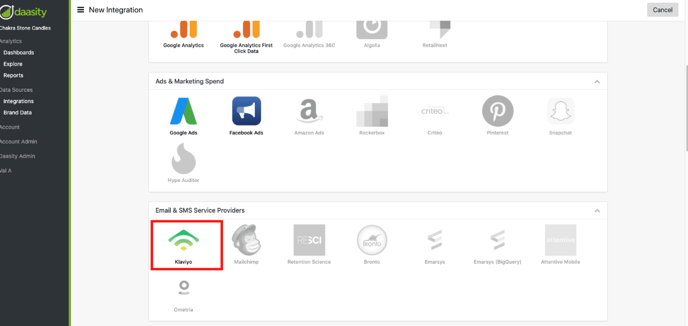 Step 3: Name your Integration, then click for the blue link to go to your Klaviyo account and generate an API Key.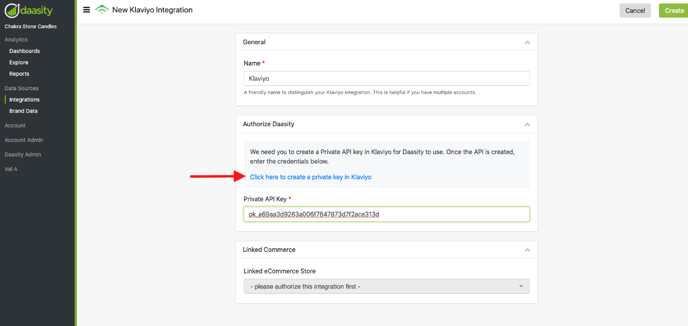 Step 4: In your Klaviyo Account, Click the blue "Create API Key" button, edit the name and call it Daasity.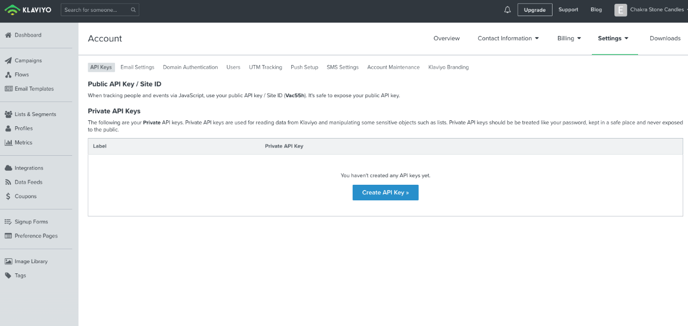 Step 5: Copy your API Key and paste it into the Klaviyo Integration Page in Daasity. Then click Create.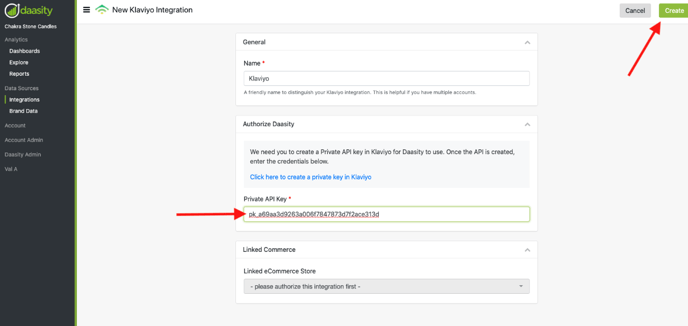 Step 6: Load history for your Klaviyo account. Note that Daasity will keep 2 yrs of data in your data warehouse and archive anything older.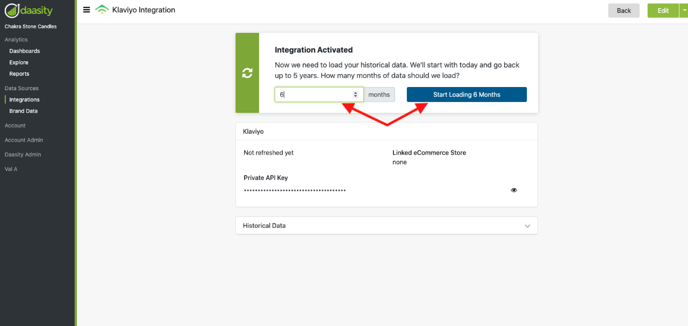 You're all done! Once your history loads, it will be available in your data warehouse!