Welcome to Daasity. Please Follow the Steps Below to Connect Your Shopify Store with your Daasity App.
How to Setup
Please be sure to sign in (https://app.daasity.com)
Click Integrations
Click New Integration


Click the Shopify or Shopify PLUS logo, depending on which platform your store is on.



NOTE: **An ADMIN OF THE SHOPIFY STORE MUST SETUP THE ACCOUNT**
Fill out the Shopify Integration information.
Name: Most prefer to name this the brand name.
If you have multiple Shopify instances, make sure to distinguish them in their name here.
Store Domain Name: the subdomain of your Shopify admin url.
Please do not include https://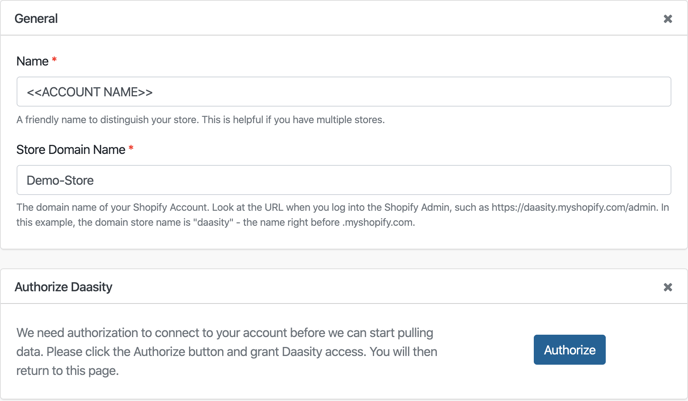 Optional Grouping Categories
Store Type: Choose the appropriate sales type for this Shopify instance, usually ecommerce.
Business Unit: This is useful if you have multiple Shopify instances.
Country: Most often United States, but choose the corresponding country if this is for an international Shopify store.
Business Channel: Choose D2C or B2B.
Store Currency: The system of money used for transactions.
Store time zone: The time zone your business operates within.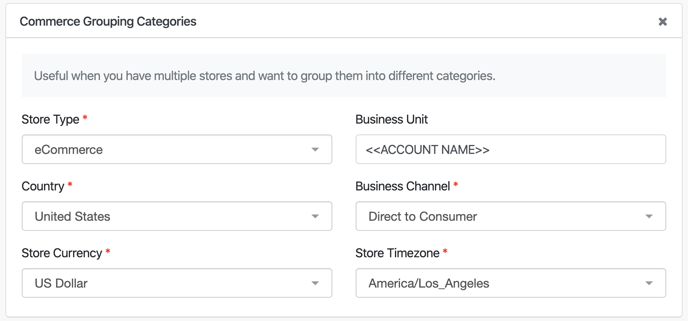 Click the green [Create] button in the top right corner.
Once created, you'll need to Activate the integration. Click on the green arrow.


This will redirect you to Shopify and display a screen asking permission to grant Daasity access to your Shopify Data.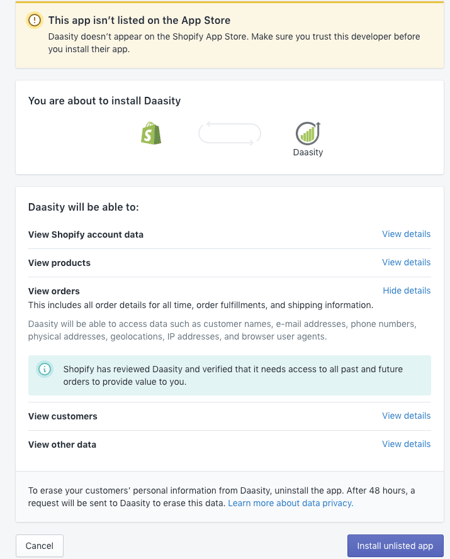 Click the [Install unlisted app] button. You will then be redirected back to the Daasity App.
After the install completes, you'll need to load history.
Please enter the number of months you've been active on Shopify. Be sure to click the blue button to start the history load.