When creating a report, you may notice some fields reading "Missing from BSD." This message is letting you know that the Dimension being used looks for a value coming from your Brand Supplied Data, and that the value cannot be found.

To fix this, you can run a query to find the source, medium and campaigns of the traffic and order that need to be mapped.
Follow the instructions in this article, and then add on the following steps:
Step 1: Expand Channel Mapping as a dimension group
Step 2: Select Modified Last Click Channel to add to your data
Step 3: Filter on Modified Last Click Channel to Channel is equal to Missing from BSD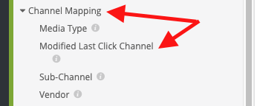 Then, you can go to the Brand Data tab of your Daasity account, select Channel Mapping and update the Channel Mapping sheet based on the results you obtained in the previous steps.]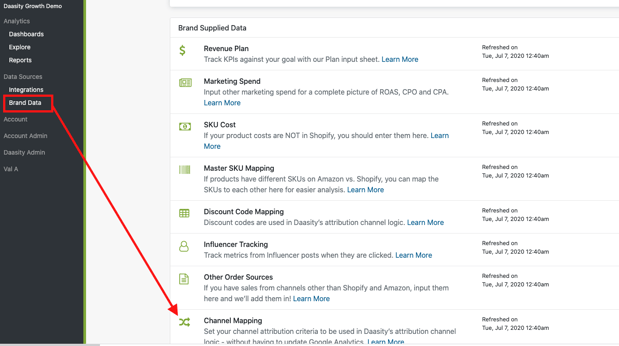 NOTE: In some cases, "Missing from GA" means Google is unable to track an order. A common occurrence is a user not accepting cookies in their browser.