The Custom Workflows feature allows you to create your own workflows by choosing the Integrations, Transformation Scripts and Schedule you want. You can test your Workflows from the UI and see the current status of any workflow.
NOTE: This Feature is ONLY Available for our PRO Merchants
Below is a How-To-Video Tutorial on Managing your Custom Workflow. You can also visit our YouTube Page to watch the video.
How To Manage A Custom Workflow
1. Navigate to Workflows in your Daasity toolbar.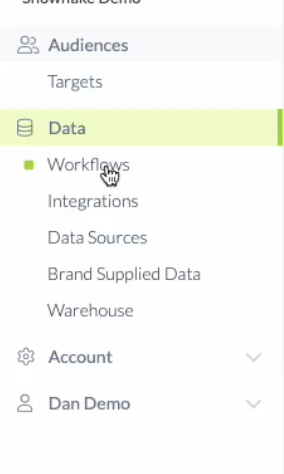 2. Here you will have access to Your Own Repository and to Daasity's Repository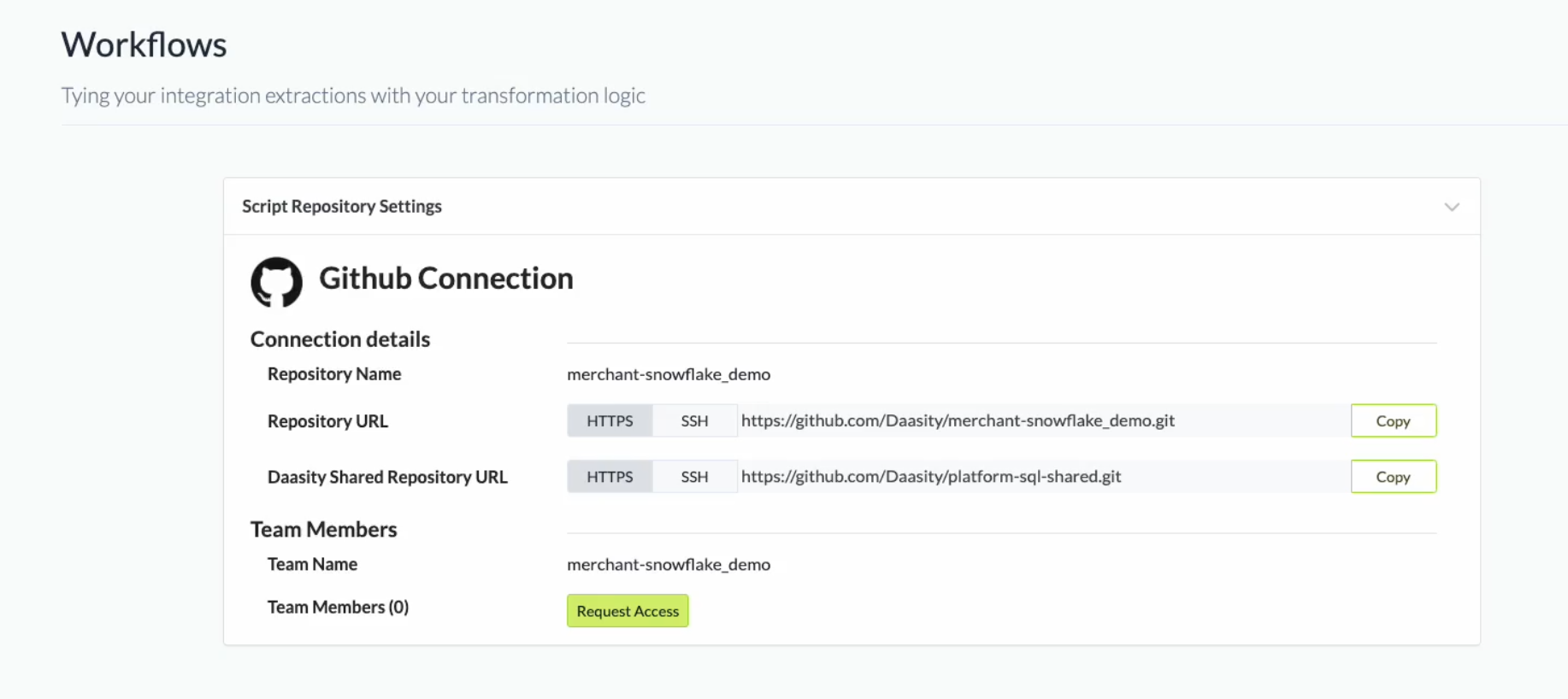 3. You Will Also See Your Workflows Here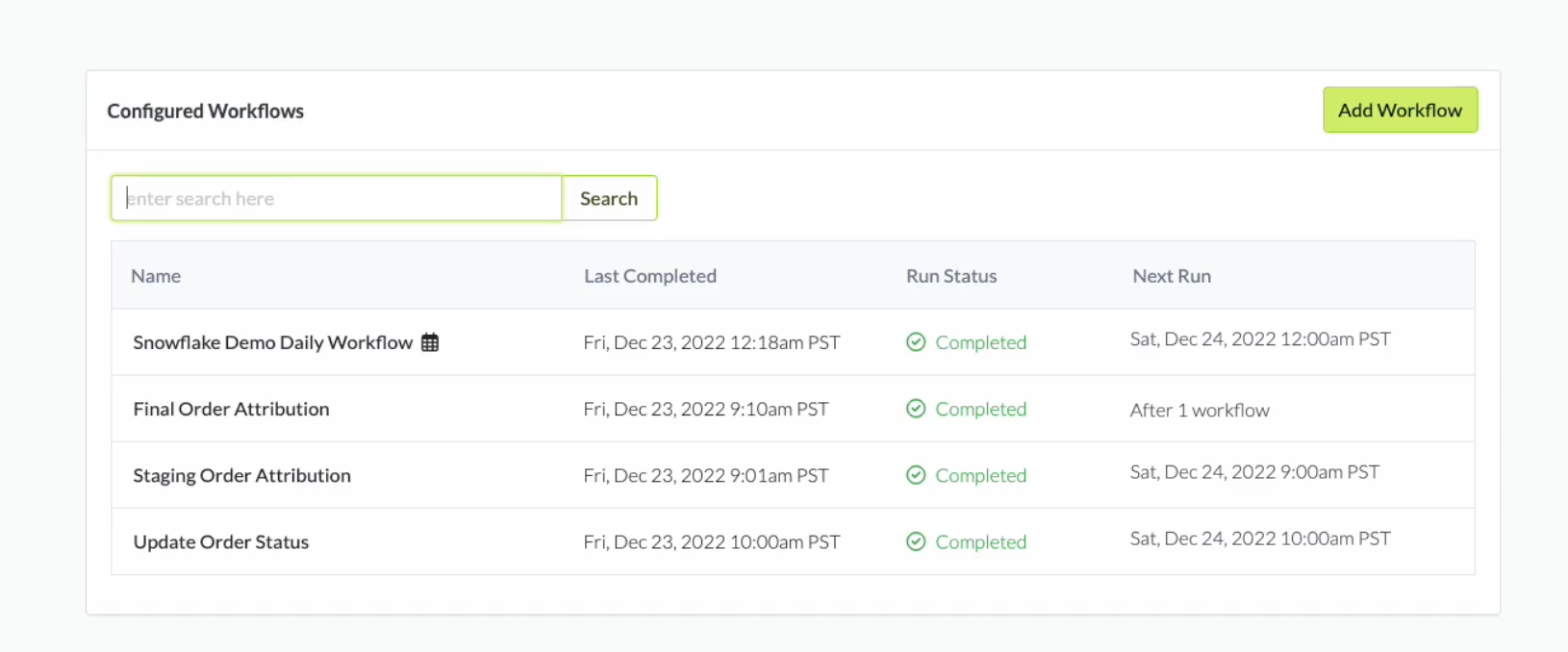 You Can Edit Your Workflow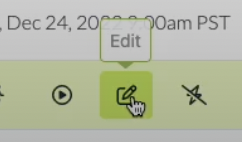 Activate or Deactivate Your Workflow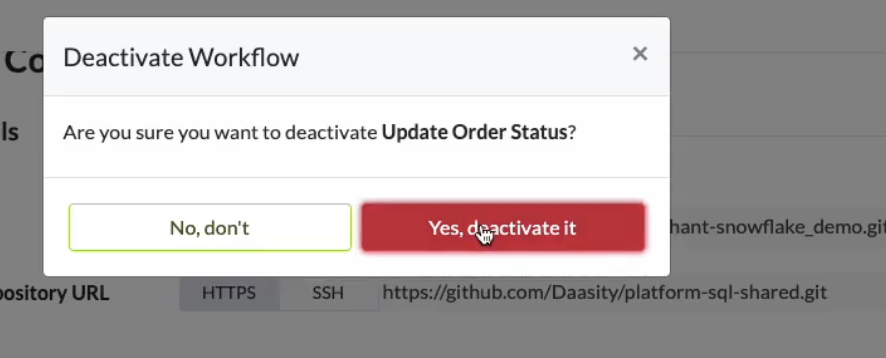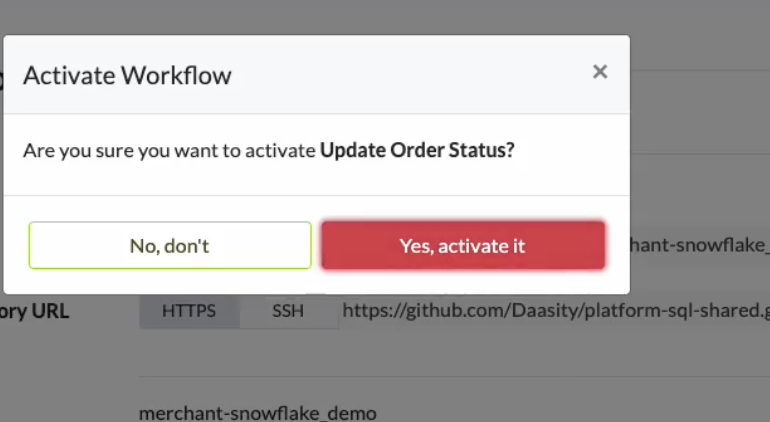 You can Test your Workflow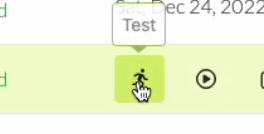 And Choose the Test Warehouse (Snowflake) or (Redshift) and Branch to test in.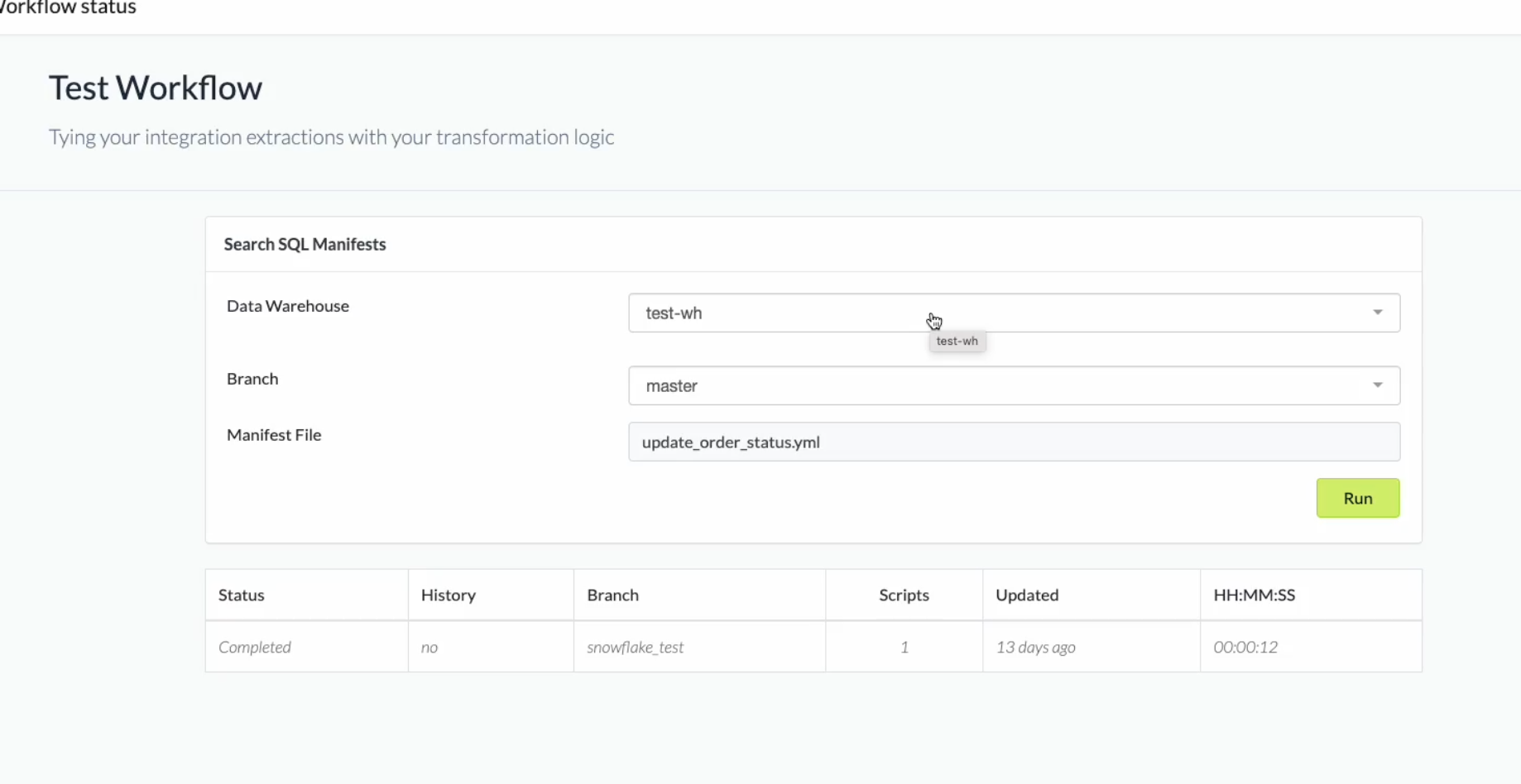 You Can Run your Workflow in Production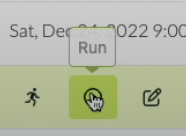 and You can Delete your Workflow