How to connect your BigCommerce Store to Daasity.
1. Navigate to the Data Section of your Left-Side Menu and Click Integrations.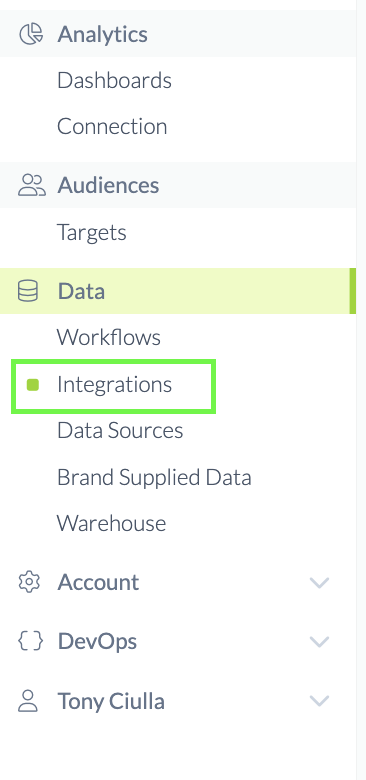 2. Click the New Integration button in the top-right corner.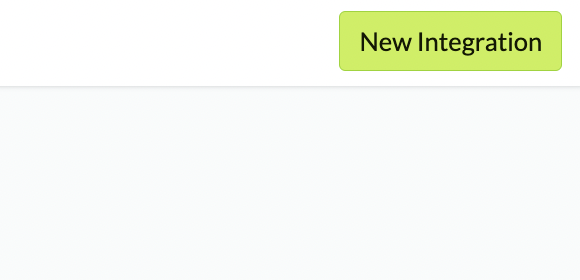 3. Click the BigCommerce icon.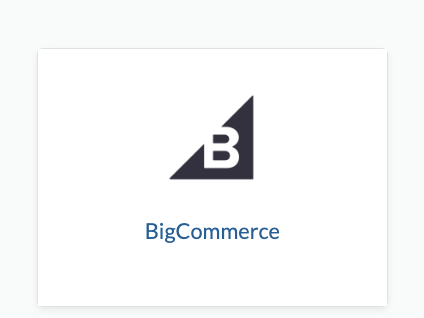 4. Enter your BigCommerce Store Hash in the field. Click here or click the link below the box to learn how to find your Store Hash.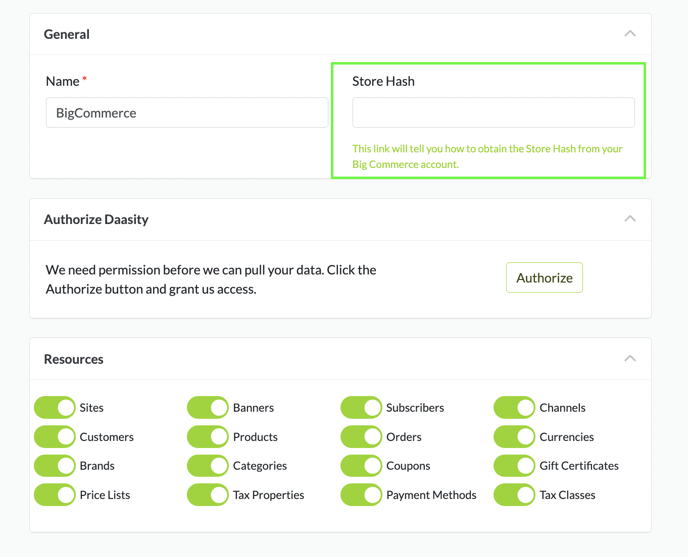 5. Click the Authorize button to Authorize Daasity to connect to your BigCommerce store.

6. Click Confirm to complete the Authorization.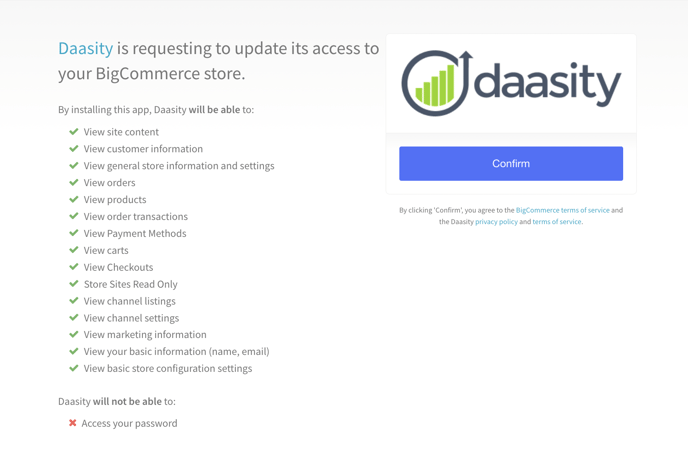 7. Load your BigCommerce Historical Data into Daasity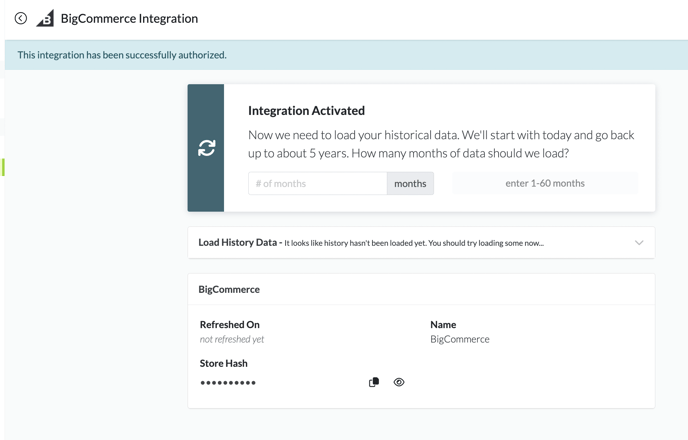 NOTE: You can load as much as 5 years of historical data.